The S*crew is all tied up over this one and its finally almost here. S*plit personality's have never been more appealing then here at the S* asylum. Take your meds slip on your straight jacket and get locked away in our mental wards. Let the good doctors and nurses strap you down as your resident S* DJs are on call all night. Shock treatments provided by Hazing Ritual, To Mega Therion, and Vuxnut. Full lobotomy's at midnight.
"I didn't say this wouldn't hurt, I just said I would make you feel better one way or another".
-Blonde N0ize
This months FREE cd compilation is a non stop mix of S*Asylum anthems to electro shock yourself to badder health. Featuring hard to find interludes by Aliester Crowley all mixed by S*s own 5ARAH!
Plus along side the normal gives will be a limited amount of Pill Brigade live @ Clockwork S* DVD's!
Drink specials:
TBA
DRESS YOUR WORST! and DON'T NOT BE THERE!
P.S. You want to come because you may even find yourself in hand with a FREE pass to this...
WE ALSO DO THIS EVERY WEEK!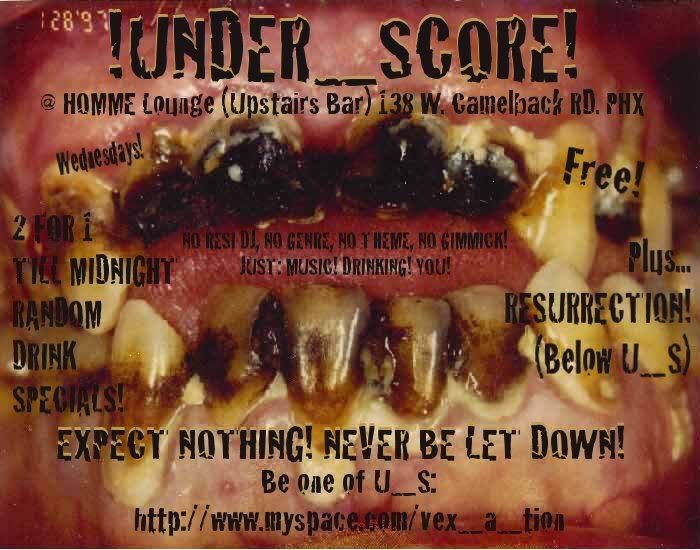 AND ON HALLOWEEN NIGHT...
UNDER_SCARE